Helen and Les Brown were born on the same day, remained married for 75 years and died just one day apart at age 94.  What a wonderful story of true love.  It would be great if there were more couples like them in the world.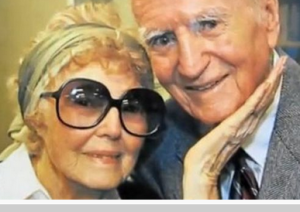 But, while thinking about this great couple, being a part of the Die Smart community I can't help but think about their estate.  It's bad enough if one person dies and a family member has to settle the estate, including dealing with lawyers, probate court and the mounds of paperwork that are necessary.  But the double work of settling the estates of two people can be massive.
Did they have wills, trusts, POD accounts?  Will one estate have to be settled before the other one?  Did they have their affairs in order?
To learn about what you should do to make sure you can avoid probate and make it easier for your loved ones to settle your estate after you're gone, go to diesmart.com.