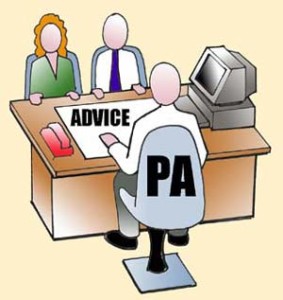 It's a fact that women live longer than men in every country in the world.  It's important to be prepared and to start looking at widowhood as a when, not an if.
More than one in five women 60 or older is living in poverty.  A survey of women whose partners had died revealed that half of them lost at least 50% of their income following their spouse's death, and 48% had trouble determining what Social Security benefits they were entitled to.
Here's what you need to do to stay financially secure after your spouse is gone:
Get involved in family finances.  Don't just let your husband handle everything.  If you and your husband use a financial advisor, get involved in meetings and share in the decision making process.Make sure you know all of the financial information for you and your husband – bank and brokerages account numbers, insurance companies, contact information for your financial advisor, CPA, insurance agent, and attorney.  You should also know the location of all important documents, the combination to any safes, the location of your safe deposit box key and a master list of computer logins and passwords.
Know about life insurance.  If you don't currently have a policy, it might be worth getting one.  It's an easy, tax-free way to replace income after your spouse dies.
Consider – and reconsider – a prenup.  This document may be able to protect and exclude some assets from your marriage, which could be very helpful after your spouse dies by possibly helping you to avoid large tax implications of assets that could otherwise be considered joint marital property.  It's worth consulting an attorney before you wed and then later in your marriage.
Understand your survivor benefits.  It's a good idea to know what you're entitled to before the death of your spouse.  You should know about the Social Security benefits for both of you and understand the options you have.Be sure your beneficiaries are up to date.  This is especially important if this is a second marriage for either of you.   Transfer on Death (TOD) designations (beneficiary designations for non-retirement accounts) and beneficiaries should be tied to as many assets as possible.  TOD designations can keep assets from being frozen during the probate process.
Consolidate your accounts.  If you have many individually titled investment accounts, this can prove a time-consuming mess for the surviving spouse.  You should consider consolidating accounts, especially if your spouse has similar IRA or other accounts.  Every account has its own process and documents when the owner or one of the owners dies; having many different accounts usually doesn't serve a real purpose.  Consolidation results in less paperwork to deal with after the owner's death.
Work with your financial advisor, not the bank.  You might be tempted to let your bank handle everything after your husband dies, but that could be a big mistake.  The bank may aggregate all of your assets and then try to sell you financial products you don't need.  Instead, you should consult your financial advisor both before and after the death of your spouse.If you haven't worked with a financial advisor, accountant or lawyer, or if you have typically let your husband deal with these people, you should get to know them too.  That way, you will have a group of advisors you know and trust who can help you after your husband's death.
Don't make any major life changes right away.  Most advisors suggest that widows make no significant life changes for the first year after the death of their spouse.  You should not be in a hurry to spend or invest your money while setting the estate.  You need to be sure you have a full grasp of your new financial situation first.Losing your spouse is a devastating event.  Don't make it more devastating by become financially insecure after becoming a widow.  Take steps before this happens to protect yourself financially.  Have open and honest conversations about money with your spouse and your financial advisor now to ensure a smoother transition to when you're a widow.
For more information about estate planning, go to www.diesmart.com.