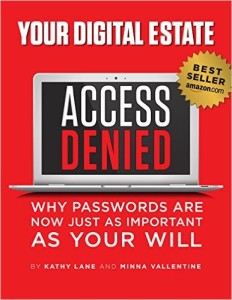 We came across a very easy to read and understand infographic.  It provides important information about estate and digital asset planning.  Although the data is based on a survey done in the United Kingdom, the figures are probably very similar to what would be found if the same survey were done in the United States.
In light of the digital all-encompassing digital world in which we live, it's especially amazing that almost 75% of people believe that it's important to be able to view a loved one's social media presence after their death.  Yet less than 5% of those people have used the Facebook and Google tools available to enable this to happen.
Less than 10% of people have made any plans for their social media accounts to remain active after they die and only 3% have made any plans for purchased digital assets.
Only about half of the people queried have shared with anyone the password for their mobile phone or computer.
Digital planning is a critical part of putting your estate plan in place prior to your death.  Otherwise, your wishes may not be carried out and, even more importantly, your heirs may not be able to access your online assets.  Since no one knows when he or she is going to die, it's important for everyone to take the necessary steps and put together a legal estate plan now.
For more information about digital estate planning, go to www.diesmart.com or purchase our book ACCESS DENIED: Why your passwords are now just as important as your will.