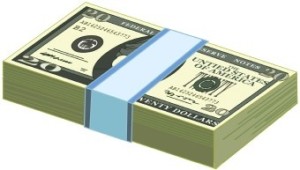 If you're like most people, you have some kind of debt – a mortgage, a credit card bill, school or a car loan. What happens when you die? Do your heirs have to pay your bills for you?
According to a recent U.S. News and World Report article, the general rule of thumb is that if there's enough money in your estate, your bills will be paid out of the assets you've left. Those assets will be liquidated to generate the necessary funds.
If there's not enough money in your estate, here's what will probably happen. I say "probably" because there are no firm rules in this area and each case is different.
Credit card:
As long as you don't have a co-signer on your credit card, the odds are that the debt will be discharged by the credit card company. If you have a co-signer, that person will be responsible and will have to pay whatever is owed.
Mortgage:
If the house isn't paid off, the bank may decide to foreclose…unless someone takes over the monthly payments.
Car:
If you are making car payments when you die, your vehicle can be repossessed by the bank. However, if one of your family members is willing to take over the loan, there should be no problem.
There are a few caveats that you should be aware of.
If you owe a lot of money and make deathbed gifts, your creditors may be able to convince the court to return those gifts to the estate so that their bills can be paid.
Your children or spouse should be careful about cosigning financial agreements for you. This personal financial guarantee may obligate them to repay any money owed through these agreements after you die.
If you don't want your loved ones "haunted by debt collectors" after you're gone, make sure they're careful about what they sign.
For more information about how to manage your estate and what happens when you die, go to www.diesmart.com.