Assisting aging parents is something commonly encountered by financial advisors as children are having discussions with them.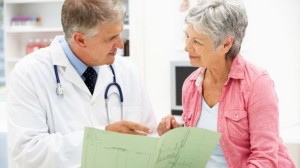 Legal:  At the least, parents should have an up-to-date will, power of attorney and healthcare directive.  It's equally important that children know where these documents are kept.  The healthcare documents should also be provided to each parent's physician.
Medical Expenses:  A research study by conducted by Fidelity Investments found that a 65-year old couple who retired in 2016 will need an estimated $260,000 to cover their health care expenditures in retirement.  These figures apply to retirees with traditional Medicare coverage.  It is important to be aware that Medicare does not cover long term care, something there's a chance nearly 70% of senior citizens will require.
Housing:  Where would your parents like to live if they have to leave their current home?  Has downsizing been discussed?  What if they need more assistance with their day-to-day activities?  It's important to discuss this topic with them while they are still healthy.  That way, you can have a plan in place so a transition will be easier if required.
Having conversations with your parents about topics like these is very important.  They may not be easy but they will be very helpful for planning and to avoid conflict in the future.
For more information about aging and planning for end of life, check out our website www.diesmart.com.