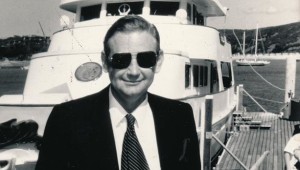 His mistake is one people continue to make throughout the world.  They don't make a will and die intestate.  About 50% of people say that they don't have the time, don't think they need one, don't know how to get started, it's too gruesome a topic to think about, they're not going to die yet….or offer up many other excuses.
Robert Holmes a Court, who had built a $2 billion empire in Australia in the 1980's, died suddenly at age 53 without a will.  Legend has it that he carried a will around in his briefcase for years…unsigned.  Regardless of whether this is true or not, what is a fact is that, because he did not have a valid will,  the legal wrangling to settle his estate took almost 20 years to resolve, seriously straining family relations in the process.
Two other blogs we found also discuss some of the problems that can occur if you don't take the time to make a will.
http://www.trishparr.com/are-you-a-modern-day-scrooge/
http://www.lancasterlawblog.com/2015/10/articles/estate-planning/second-marriage-and-intestacy-dying-without-a-will/
There are two facts you can't change:
1) You ARE going to die.
2) If you don't have a will, the government will decide what happens to your estate.
If you have a $2 billion empire like Robert Holmes a Court, it may take you awhile to draft a will and the other documents you will need to protect your assets and ensure that they will be distributed the way you want them to be.  If you have an estate that is a little smaller, a simple will can be drawn up and executed very quickly.
Don't let the government make important decisions about your estate for you.  Make the time and get your will prepared now.
For more information about dying intestate and will preparation, go to DieSmart.com.