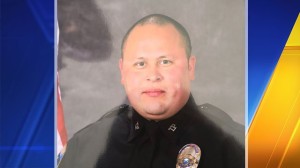 It's never too soon to write a will.
Reginald "Jake" Gutierrez, a Washington state police officer, was fatally shot while responding to a domestic violence call in early December.  He had been with the Tacoma police department since 1999 and was highly respected and experienced.
Although he had a career in a dangerous field, he had not taken the steps necessary to protect his family if he was killed.  He lived with his fiancé, Rebecca Humphrey, and had talked about writing a will before they were married… but had not done it before his death.
Gutierrez was the breadwinner in their family, supporting Rebecca as she started a small business.  Now he is gone and Rebecca cannot access any of his money.  His estate will have to go through the probate process before she will possibly have access to any money.
Meanwhile, bills are piling up.  The Tacoma Police Department gave her $2,000 to cover her immediate needs and also set up a fund for the family.  But she will burn thru the $2,000 very quickly and doesn't know how or when the fund will be distributed.
Rebecca is hopeful that everything will be worked out.  She says that Jake's family hasn't been fighting over money.  However, she wants others to hear her story and prepare for the worst.  She says "If you love your kids or fiancé or spouse, please think about that now for them so they don't have to when they are grieving."
If Gutierrez had written a will before his death, a lot of anguish and difficulty could have been avoided.
Even though you may not have a career in a dangerous field, you cannot plan when you will die.  You should prepare now and make decisions on how to take care of your family when you're gone.  See an estate planning attorney or, if you have a simple estate, find a form on the internet.  But, whatever, you do, write your will today.
For more information about wills and estate planning, check out our website http://www.diesmart.com.